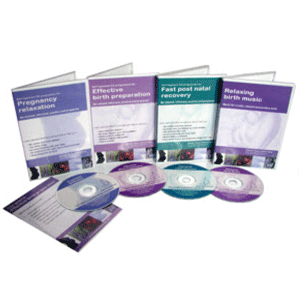 £

10.00
These CDs provide a full range of support for women through pregnancy, birth and the postnatal period.
There are even some for those who aren't pregnant - Relaxation & Stress Management CD and the Midwives Companion CD.
All CDs are currently offered at a reduced sale price of £10.00 and can be ordered online here or by emailing me direct. P & P cost for 1 CD is £1.50, free postage if you order more than one at a time.
If you book a Natal Hypnotherapy workshop you will get one of these CDs free and I also bring a wide selection to the workshops if you wish to buy others.